Edward and Eunice visit the Faroes, and the newspaper notices -
This article appeared in the daily newspaper
TÝ­indabla­i­ Sosialurin (I hope I spelled that correctly!)
in Torshavn for 12 April 1988.
Back page - page 20

My wife and I were guest teachers in Torshavn (Faroe Islands)

I think the title is "Computer Science in English," and I think part of the sense of it is "isn't it remarkable what one can study in Torshavn, without having to go all the way to Denmark?" There may be some frustration, however, that the visitors are teaching in English. But if anyone happening on this reads Faroese, I'd be happy to know more.

The picture caption notes that we visited a harbor where pilot whales were being cut up for food, and were startled to see they were also cutting up dolphins that had been grounded along with the group of whales.

Click on the picture to see it in a larger, more legible, size.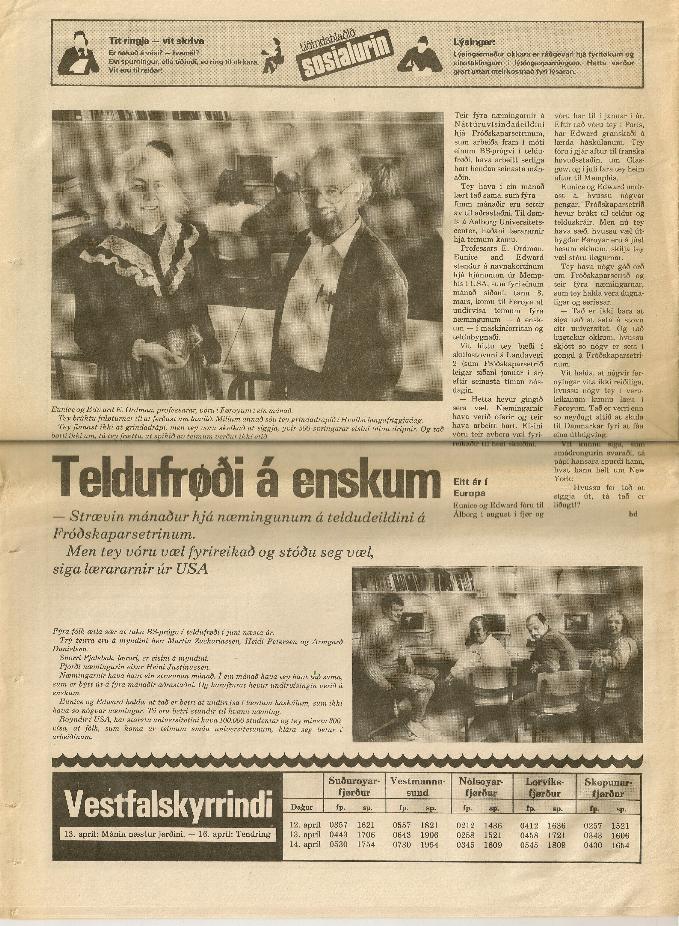 ---
Back to Ordman home page