Edward T. Ordman
Computer Consulting, Programming, Documentation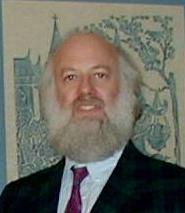 I am interested in consulting or term employment, seeking interesting projects. I prefer shorter term to longer term assignments.
Areas of expertise:
Complex Data Base Design (Can all this data fit together? Within space/time limits?)
Data Mining (What can our data be used for? What else can we find out?)
Distributed Systems Architecture (How can we divide up the problem?)
System Simulation / Prototyping (How does it work? How could it work?)
Problem Determination (What do we want the computer to do?)
Problem / Solution Description (How do we explain to our people how it works?)
Other interesting problems considered.
Tools used:
C, C++, Pascal, Basic, Visual Basic, HTML, Fortran, Cobol, others as needed.
Multiple DBMS systems
Mathematical theory and analysis
Rapid prototyping
Excellent writing and speaking skills.
Excellent English. Converse and draft in French and German. Read Scandinavian.
Background:
A.B., Kenyon College. Ph.D., Princeton University (1969)
College / University teaching (University of Kentucky, University of Memphis, small college, overseas)
Non-teaching work with National Bureau of Standards (now NIST), NASA, state government, private consulting / programming.
NSF Research grants; other grants; extensive publication list.
Some past assignments or projects:
Data base design for public and private organizations.
Data base optimization.
Finding new and better ways to present the data.
Survey instrument design, survey processing.
Factory floor quality control system design (computer portion).
Which part of the computer system / application / data is owned by which department?
Econometric modeling, data analysis, trend forecasting.
Conceptual design / feasibility.
A favorite activity:
Several times I've been called in because a project supervisor wants the computer to do A and B. When I talk to the people who will be using the system every day, they want it to do C and D. Further discussion reveals that none of them knew that the computer could also do E and F. At this point sample screens or quick prototypes allow them to reach agreement and a sense of participation in deciding what the new system should do. At this point I can program the system (depending on size), but I'm also comfortable with assignments where someone else is going to be doing the final programming and ongoing maintenance.

Contact information:
email e-mail edward@ordman.net
I migrate between two homes:
132 Everett Park, New London, NH 03257, phone 603-526-6428
4045 Graham Oaks Ct., Memphis, TN 38122 phone 901-327-9735
Fax (at either home) 309-413-5123

Some more information about me is in my Academic Page
Last Revised: June 2005